If you are a new blogger and side hustler, the one thing you are probably struggling with is how to make money. Because at least 8 hours of your day is committed to your day job.
And while you are figuring out what products you can create or services to offer, you might not have anything to offer for sale. Or you may be looking for other methods to bring in new income.
There is a solution for this: affiliate marketing.
Affiliate marketing is a way to offer products and services to your customers without creating them yourself. It's like getting a commission on a sale. So you find a product or service you like, recommend it to your readers, and earn a profit on each sale you make. Usually, the commission is money, but depending on the program, it can be free months of a product, credit or other bonuses.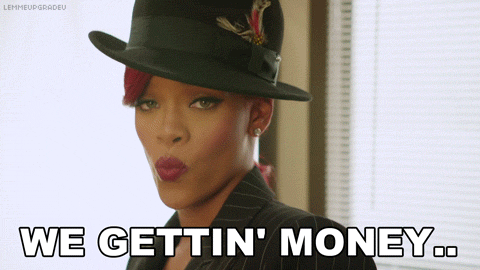 I also like to think of it as a way to make money recommending tools you are already talking about. You most likely already have links on your blog to products and services you love. Why not see if there is an opportunity to turn those into money-making opportunities.
And it doesn't require a large audience or huge chunks of time to get started. I make $100/month in affiliate sales without doing too much work. I know that if I spend more time on it, that will only increase.
Now I want to share the strategies that I have used to help you add affiliate marketing to your business as well in 10 days. Because I've been there and I am continuing to learn so I want to bring you along on this journey with me.
In our time together, we will create an affiliate marketing strategy for your business so you can start making money in your sleep.
Introducing the Promote Things You Love 10 Day Challenge.
Here's what you get when you sign up for this challenge.
A 10-day plan for you to follow so you can work on your affiliate marketing goals in 30 minutes a day.


BONUS: Get Comfy with Affiliate Marketing training. This 30-minute training will talk you through the high-level approach we'll be using to get you started with this income stream.
What we will cover in the challenge
What is affiliate marketing
Why you should add it as an income stream
How to choose products to promote
How to disclose properly (the legalese)
How to make your affiliate links "pretty"
How to add affiliate marketing to your existing blog
And more...
You in??
Sign up for your spot in the Promote Things You Love 10-Day Challenge!